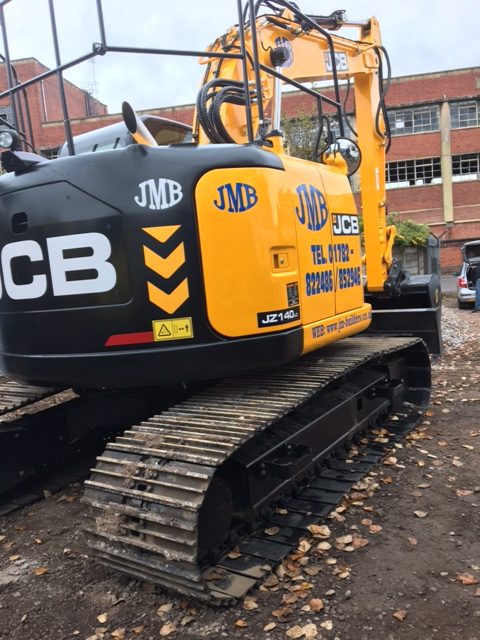 JM Builders, based in Stoke, have just purchased a new JCB JZ140 to help with their building and groundwork services.
This is the first JCB machine that JM Builders has added to their fleet, with their existing fleet consisting of Volvo and Yanmar machines.
Jon Moss, the owner of JM Builders, said: "The JZ140 is a very nice machine and is very productive. The zero tail swing is an added bonus because we don't tend to work on sites that are particularly constrained. However, we recently did a job on a confined site and it came into its own there. My operator has given me really good feedback and if he's happy then it must be a good machine. Off the back of this positive experience, I am now considering a 2 tonne mini and a roller."
The official document was signed in founder, Mr JCB's old office which is located within the 'Story of JCB'.