Offers

Spring Parts Offers.
Spring is finally here, and now is the time to take care of any maintenance that may need doing. We know that a healthy machine is essential to your productivity. That's why our Spring Parts Offers are designed to give you access to the parts you need at prices that work for your budget.

We've got an extraordinary Grease Deal for you!
GET 3 FOR THE PRICE OF 2 ON BOXES OF GENUINE JCB GREASE
With our incredible 3 for 2 deal, you can grab 72 tubes of JCB Special HP Grease for the price of 48! That's a whole lot of grease!
Plus, for every 3 boxes you buy, we'll automatically enter you into our amazing prize draw, where one lucky winner will get a set of JCB Power Tools!
JCB SPECIAL HIGH-PERFORMANCE GREASE
Great for Hard Working Equipment – JCB Special HP Grease is a premium quality grease recommended for use in arduous operating conditions such as high temperatures, excessive loading and extensive exposure to water.
Each box contains 24, 400g grease tubes. PART NO: 4003/2017
Contact your local dealer to Order Now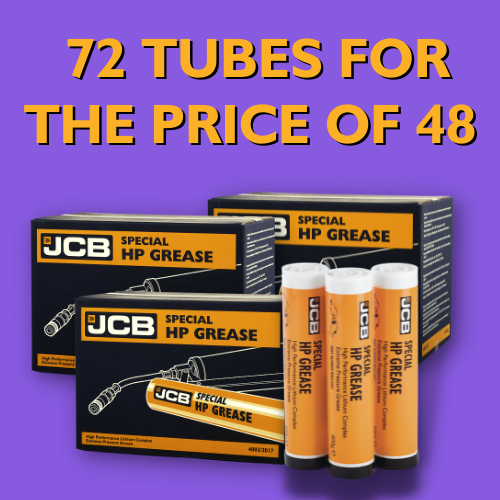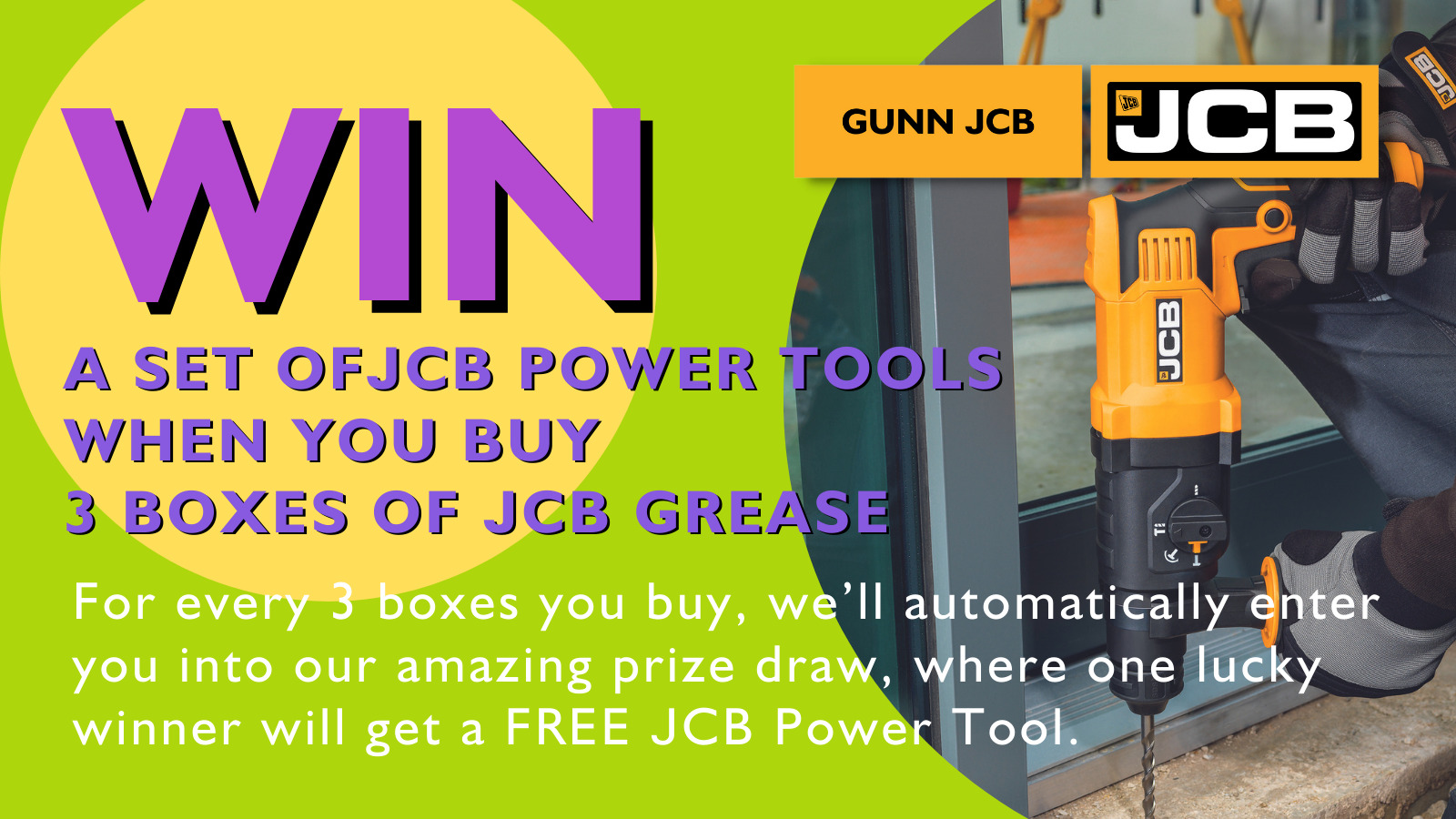 *T&Cs apply. Terms and conditions: This offer is available until August 2022 and will only be available from our Gunn JCB depots (excluding the Isle of Man), not through JCB Parts Online. Gunn JCB reserve the right to discontinue the offer at any time and without prior notice.
PRIZE DRAW TERMS AND CONDITIONS: The prize draw is free to enter upon the purchase of 3 boxes of JCB Superior High-Performance Grease between 23.05.22 until the 31.08.22. The set of JCB Power Tools will include the following: an impact driver,  angle grinder, multitool and cordless drill. We will hold the Prize draw in August and will notify the winner before announcing. The winner will be drawn at random. The prize is non-exchangeable, non-transferable and no cash alternatives will be offered.

We want to help you to keep it genuine this Spring with big savings on genuine JCB Rubber Tracks.
Want increased traction and stability? JCB Rubber Tracks are the solution. Replace your tracks today or purchase your spares in advance, while stocks last.
We offer a wide range of Rubber Tracks suitable for a range of JCB machines. Not sure which JCB Rubber Tracks you require? Give your local depot a call for help and advice:
Discover which rubber track is best for you today!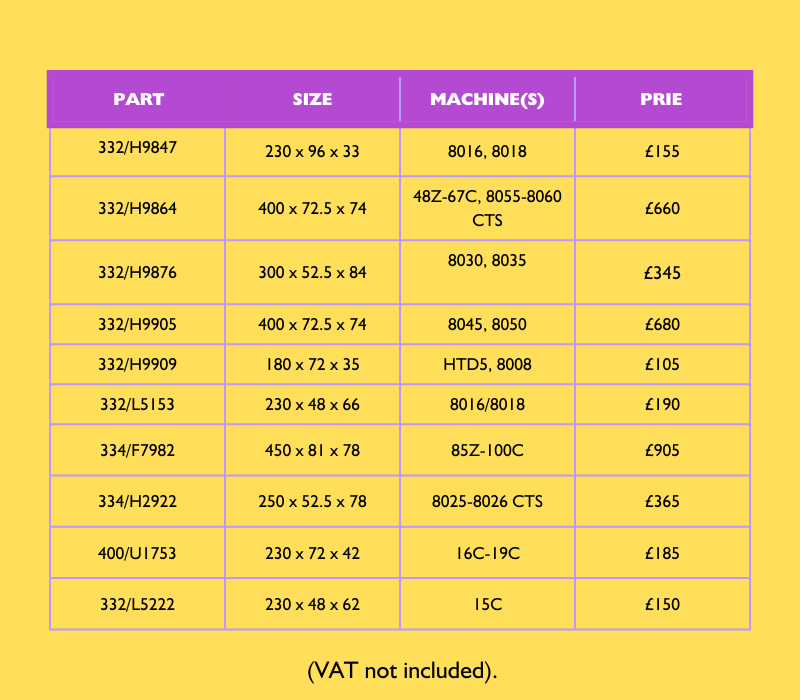 Make sure to buy yours now before stocks run out!
Terms:
This offer is limited to stock availability and can only be redeemed at participating Gunn JCB depots (not including the Isle of Man). The offer cannot be redeemed through JCB Parts Online. Gunn JCB reserve the right to discontinue the offer at any time and without prior notice.