JCB Finance

We are delighted to have worked closely with JCB Finance and JCB Insurance for many years and to recommend them to customers as our preferred supplier for plant equipment finance and insurance cover. With innovative products, such as "JCB Flexilease" and very competitive rates, JCB Finance are recognised as leaders in plant financing in the UK. You can be sure the purchase of your machine will be optimised to suit your individual needs, maximising your cashflow and improving your bottom line.
Investment in plant, machinery or vehicles is key to maintaining and developing a successful business. But what is the best way to fund such an investment? JCB Finance are here to help you to find the right solution for your business. JCB Finance make sure JCB customers have access to state-of-the-art finance options anywhere in the UK, with high speed, efficiency and fairness, making them a valued sales-aid partner to JCB and its dealers. To find out more, visit the JCB Finance website. For an instant quotation from your local Territory Manager or to contact JCB Finance's Direct Sales team, call 0800 150 650.
To view JCB Finance's offers, click here.
Your business could gain up to £200,000 in tax relief after only having paid the deposit.
For more information, click here or on the picture of the leaflet below.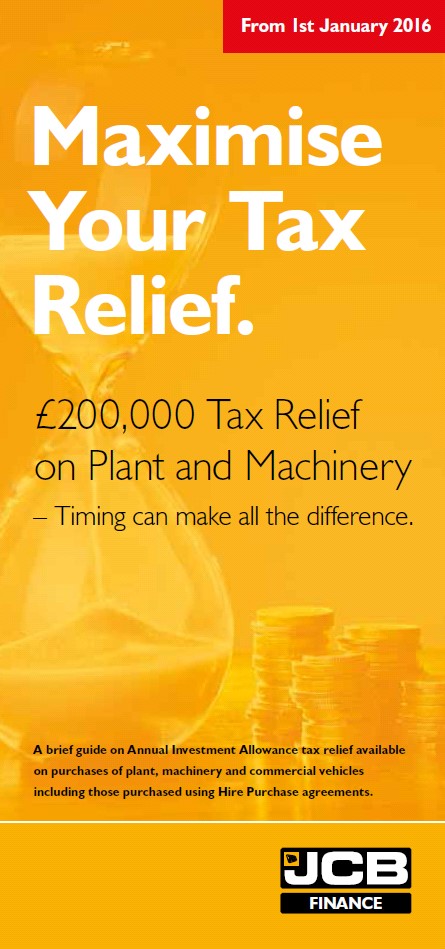 JCB Insurance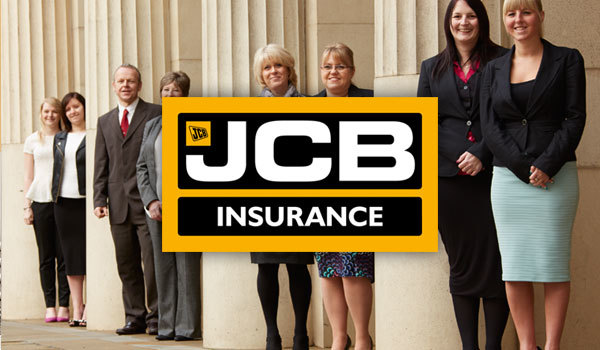 JCB Insurance Ltd, a JCB Group company, has over 30 years experience providing a full specialist insurance broking service to the Plant Hire, Groundworks, Civil Engineering, Construction and Waste and Recycling industries. This specialist focus gives JCB Insurance a greater understanding of your business and allows them to react more quickly to the dynamic and often volatile insurance industry. Their team of friendly insurance experts are highly trained to provide you with an insurance package tailored to your business at the right price. To find out more, visit the JCB Insurance website.