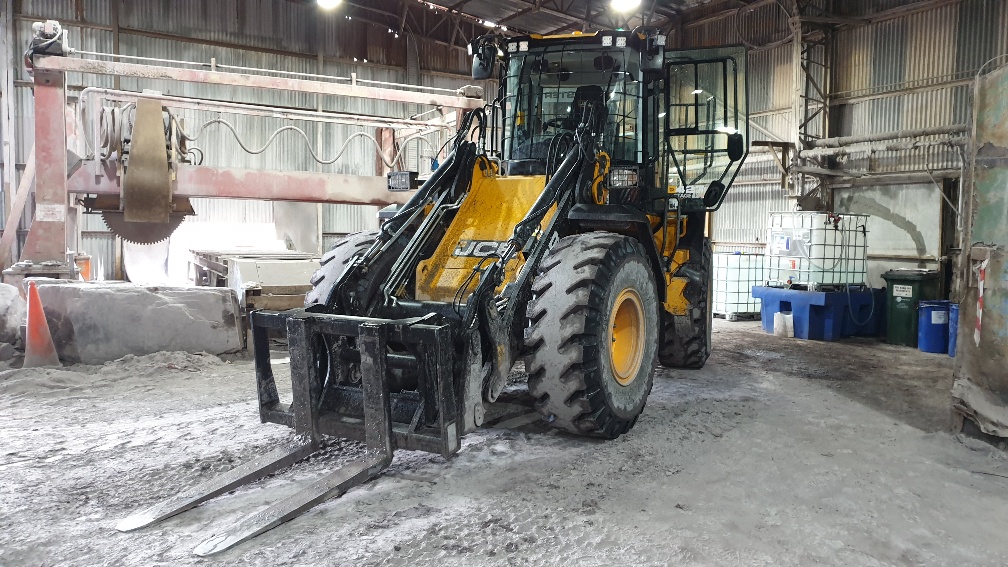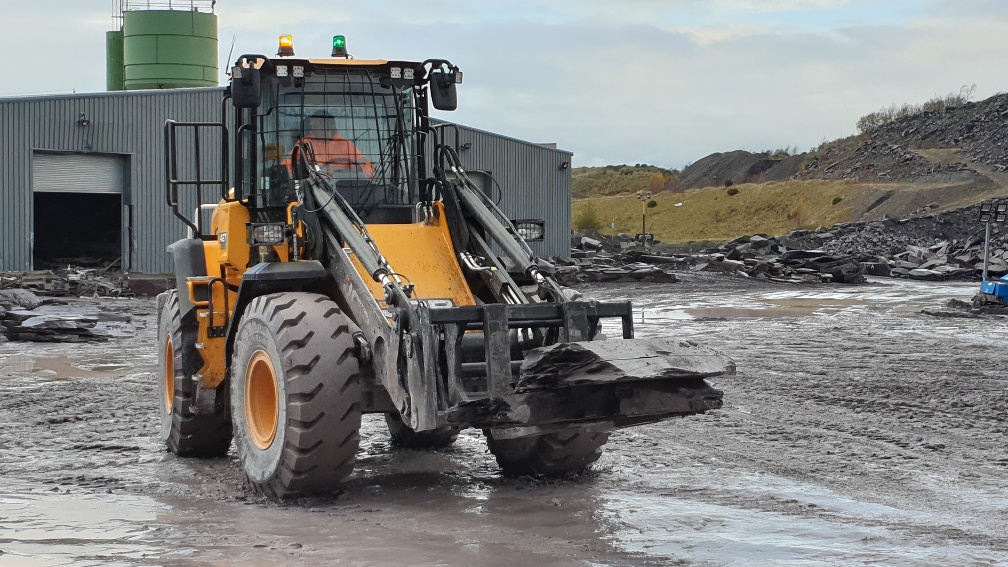 Based in Shropshire, our long-standing customer Ridgway Rentals is a leading plant hire company covering the whole of the UK, with over 50 years' experience in the plant hire industry.
The company has expanded their fleet by purchasing a new JCB 427 Wheeled Loading Shovel with forks which will be used in the quarry of the world's leading manufacturer of high quality slate. The machine will lift big slabs of slate and transport them to the processing plant where they will be cut down to size. The slate will then be used for a variety of applications such as: roofing; landscaping; paving, walling and architectural purposes.
Stuart Jones, Managing Director of Ridgway Rentals, is impressed with the machine and the customer service he has received from us:
"The smaller size of the 427 offers easy manoeuvrability around sites whilst still capable of high volume material handling – plus the built-in long service life and no need for DPF mean less down time for our customers. We have a long history of dealing with Gunn JCB and value the customer service they offer."
Hot on the heels of this order, Ridgway Rentals will also be acquiring a new JCB 437 Wheeled Loading Shovel which will be going on hire to a concrete batching plant.