Leading plant machinery experts Wastemasters Hire is continuing to grow their waste handling fleet, with the purchase of their 30th JCB machine this year from Gunn JCB.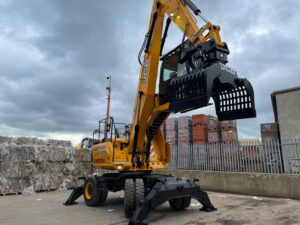 With over 30 years of experience in the refuse and recycling industry, Wastemasters Hire is one of the largest waste plant hire specialists in the Midlands, providing fast, flexible plant hire to meet the waste handling requirements of domestic and commercial clients across the country.
The company not only has grand ambitions of its own but readily supports its customers in achieving their own goals with ease, delivering the latest plant machinery on demand.
To achieve the growing demand for waste handling equipment, Wastemasters Hire is investing in JCB Wheeled Material Handlers, Wheel Loading Shovels, Teletruks and 560-80 Loadall telescopic handlers – all manufactured to the Wastemaster specification, including the new Stage V Engine. The latest arrivals join an impressive fleet that already includes over 30 JCB machines.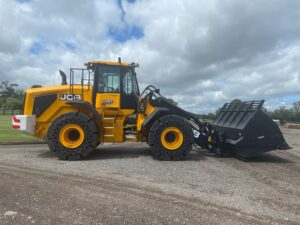 "We couldn't be happier with our new JCB equipment," says Ian White of Wastemasters Hire. "We invest in the best to guarantee performance. JCB is a known brand and trusted manufacturer. We're delighted to be able to work with such high-quality machinery and to be able to offer specialist equipment to our customers, so they can do their job more efficiently."
Wastemasters Hire has retained a strong level of brand loyalty to JCB over the years, and this latest order only helps solidify what is already a long-standing commitment to excellence.
Find out more about Wastemasters Hire at the official website https://www.wastemastershire.co.uk