"I would like to take this opportunity to thank Mark Robinson (of GUNN JCB); he always exceeds my expectations and certainly did so when I recently added two new excavators to my fleet. Mark has always been very helpful and managed to secure me a fantastic deal and delivery on a new 55Z-1 (to the highest specification) and 8025 ZTS. I have been a customer with GUNN JCB for over 3 years now and have always received very good service. As an ex JCB employee (10 years at Rocester), I feel that GUNN JCB really deliver a quality product and they certainly look after their customers. The friendliness of the staff makes a huge difference, especially when you are having one of those days and you need that part urgently. Customer service breeds loyalty and I look forward to future business together, I would (and often do) recommend GUNN JCB to anyone who wants a quality JCB product." Martin Sherwin, Owner of Total Property Maintenance.
---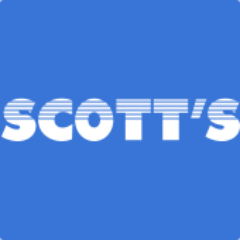 "The JCB Loadall is definitely the best telehandler on the market and it is the brand that is asked for by our customers. The extensive range of models means that we can offer machines that suit the variety of applications that our major new customer undertakes throughout the UK. The LiveLink telematics software comes with the machines and enables us to monitor the performance, the servicing requirements and also the location of our machines 24/7. This is a really useful feature for both our customers and ourselves. The service from Gunn JCB is equally critical and we choose to work with them because they are responsive to our needs at all times." Martin Smithson, Managing Director of Scott's Hire.
---

"Since I joined Tom White Waste back in 1988, I have always used a variety of JCB products. Their reliability and durability has always been exemplary. Gunn JCB has always offered me great service backup, support and sales. Our latest purchases from Gunn JCB strengthen that bond and also strengthens our company brand through quality equipment. It's always been a pleasure to work with them and long may it continue!".                                                                                                                               Ian White, Managing Director of Tom White Waste Limited.
---