WHC Hire Services Limited, a leading plant and tool hire company, is continuing to satisfy customer demand by investing in five new JCB 140X models and the latest 245XR tracked excavator.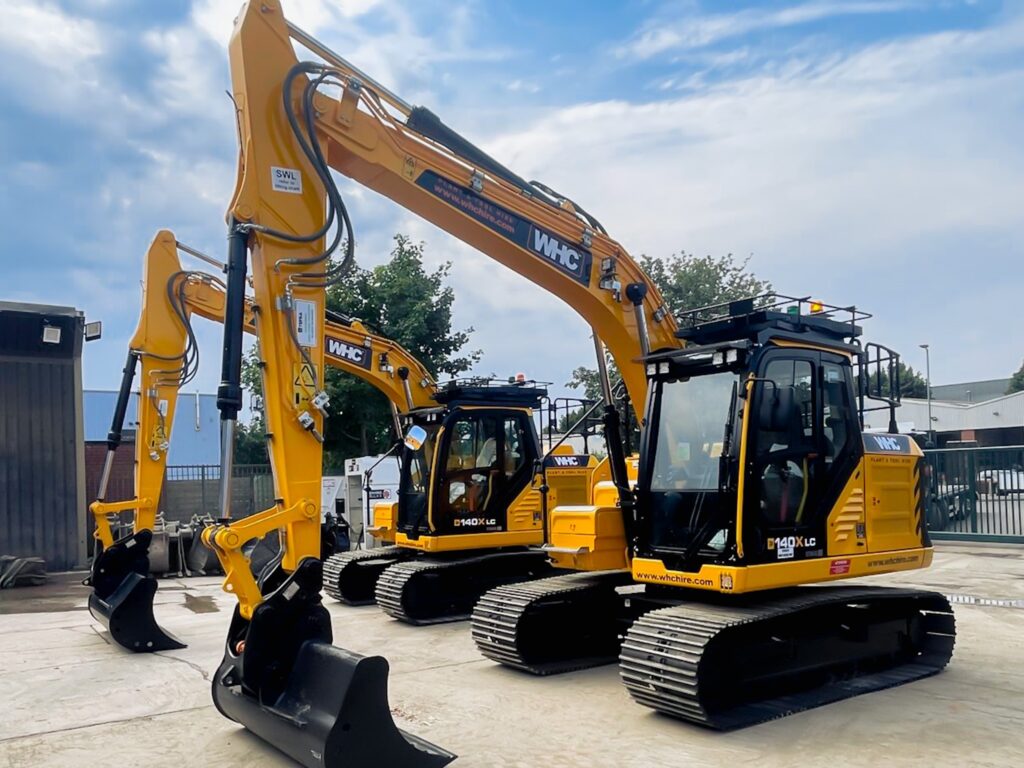 A firm favourite with WHC Hire customers, the X series provides superior performance for any site, from groundworkers, civil engineers, builders and contractors.
Launched last year, the JCB 245XR tracked excavator is the latest addition to the highly acclaimed X series. The 22-26 tonne excavator is powered by the latest efficient Stage V engines and boasts a reduced slewing radius without compromising cab space or performance to offer exceptional operator comfort, stability, productivity, efficiency and serviceability levels.
James Clutterbuck, Managing Director of WHC Hire Services, has been a fan of the X series since the launch back in 2019 and is committed to offering his customers the very best machinery:
"The X series has been a game changer for JCB. The build quality, performance and ease of service have been a perfect match for the requirements of our busy customers. It's great to see UK engineering leading the way in the industry.

When JCB first launched the X series, it immediately became a massive hit with our customers. Four years after our first purchase, I had no hesitation in reinvesting in the new stage V models and adding the 245XR into our fleet."
The Stage V 14T X Series excavators offer unmatched ease of use and control, with Japanese hydraulics that delivers pinpoint accuracy and auto-stop starting to maximise fuel efficiency.
WHC Hire specialises in supplying plant equipment to a range of customers, including major companies like highway agencies, construction and building companies, small family businesses and homeowners. In the last 25 years, the company has made a sizable investment in JCB machinery to meet the needs of its expanding customer base.
Click here to learn more about WHC Hire Services and the JCB machines they offer.
For more information on how we could assist with your Tracked Excavator needs or any other JCB requirements, please get in touch with the Gunn JCB Sales team: 0161 941 2631