JCB has once again raised the bar with the launch of the new 403E electric wheel loader. This revolutionary machine is the latest addition to the company's all-electric E-Tech machinery range. It combines sustainability, efficiency, and performance to achieve great functionality whilst helping to reduce your carbon footprint.
Key Features:
– Operating weight: 2729kg
– Battery capacity: 20kWh
– Shovel capacity: 0.5m3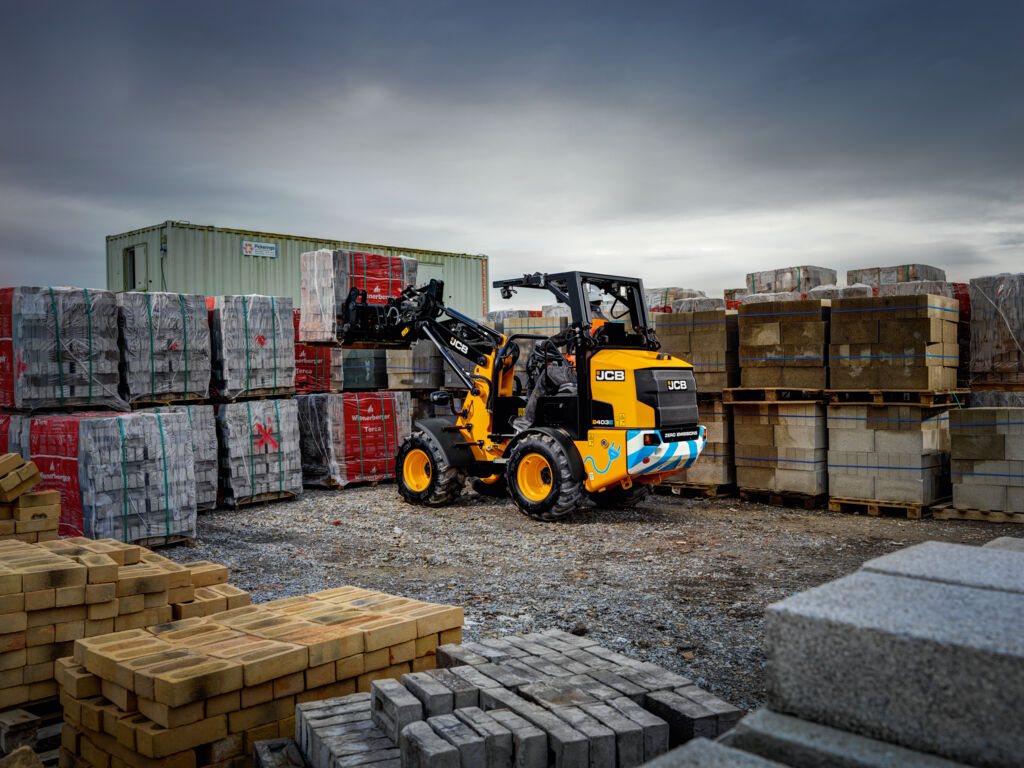 One of the most significant advantages of the JCB 403E is that it is designed to be compact. And with no engine and zero emissions, the electric wheel loader produces very little operating noise, making it perfect for use in enclosed spaces, indoors or underground. With no engine to maintain, you can rest easy knowing that the 403E will save you money on upkeep costs, freeing up time to focus on more important things.
Charging up is no longer a hassle, thanks to the 403E's rapid charging capabilities. It only takes 2 hours to achieve a full charge, providing you with over 4 hours of uninterrupted battery run time. Plus, with compatibility across the JCB E-Tech range, you won't need to worry about acquiring additional cables and accessories.
Overall, the JCB 403E electric wheel loader is a versatile machine that will provide an alternative loader for many different industries. It offers reduced noise, increased safety, lower maintenance costs, and minimal environmental impact. If you're looking for a performance-driven wheel loader with no carbon footprint, look no further than the JCB 403E.