Shovels
JCB designed for compatibility, performance and durability.
6 in 1 Shovel
JCB 6 in 1 Shovels are available in a variety of widths to increase your machines versatility.
JCB Excavator/Loader Shovels are available with direct or quickhitch mount options.
The 6 in 1 Shovel enables the machine operator to undertake dozing, grabbing, loading, digging grading and back filling.
This part comes with a Fork Lift kit that when fitted allows loading and unloading.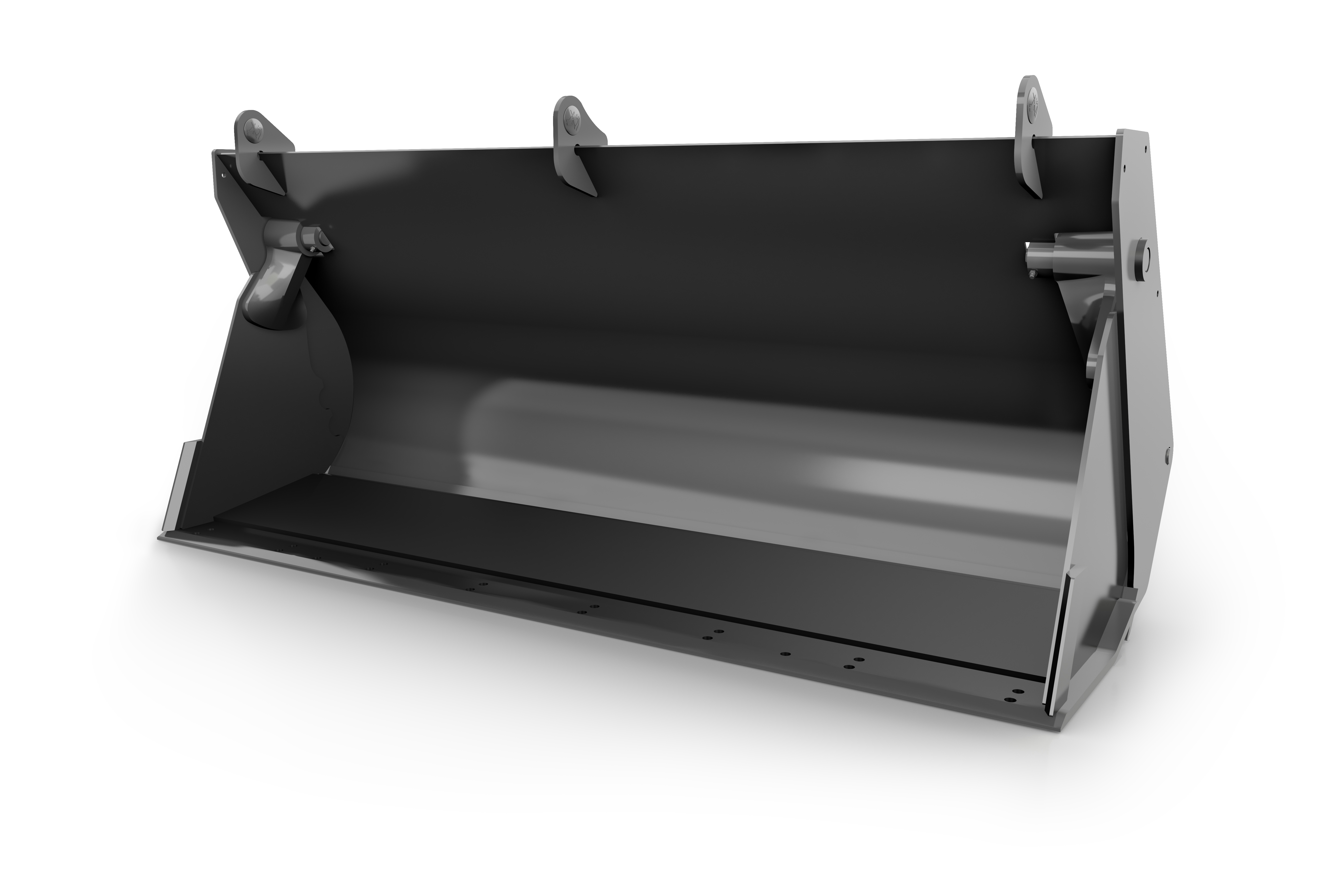 Big Bag Shovel
For filling cubic metre bags with sand and gravel.
Incorporates quick release system with centre bolt alignment to aid operator usage.
Replacement bolt-on toeplate as standard – prolongs attachment life.
Hydraulically operated trap door gives excellent control over the material.
Trap doors operate independently, reducing material pinching for greater site safety.
All rams and pivots protected against debris build-up and accidental damage.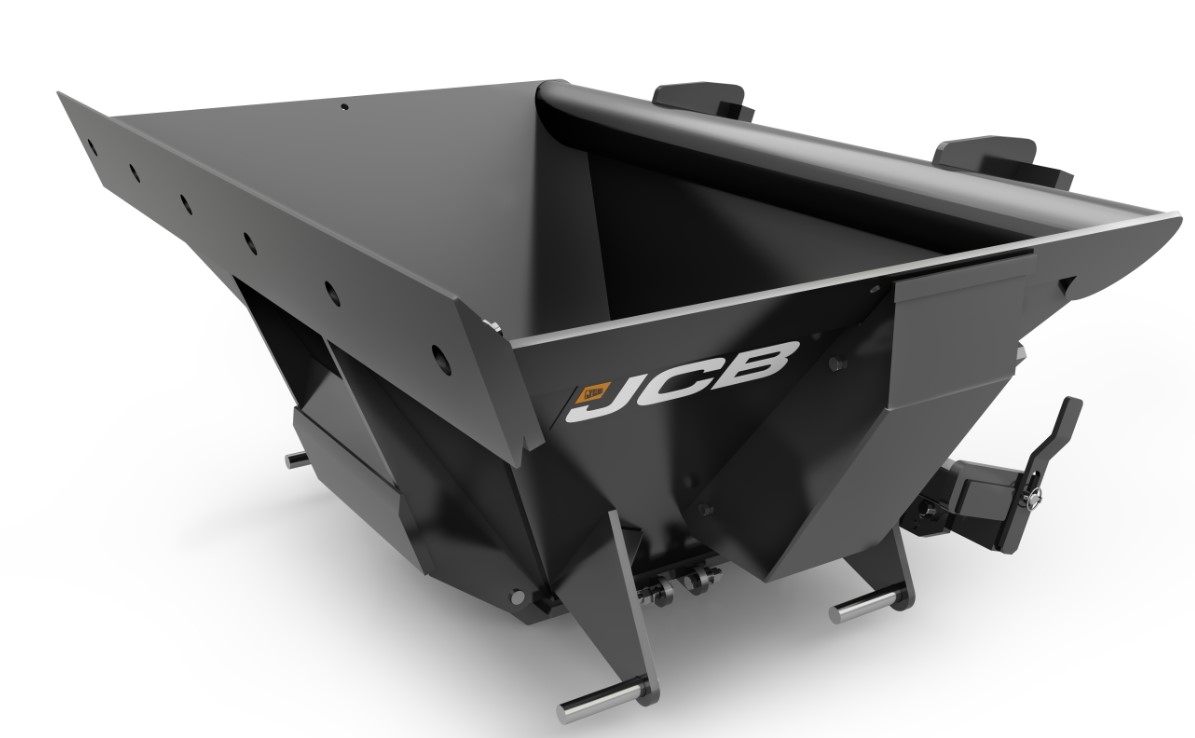 GP Shovel
The JCB range of GP Shovels are available in a variety of widths and capacity's to meet the operator's requirements.
These robust shovels are supplied with a drilled toeplate as standard enabling you to adapt the shovel to either toeplate or teeth.
The rolled top section gives increased structural integrity.
Replacement wear parts help increase the service life of the shovel and maintain a high level of productivity.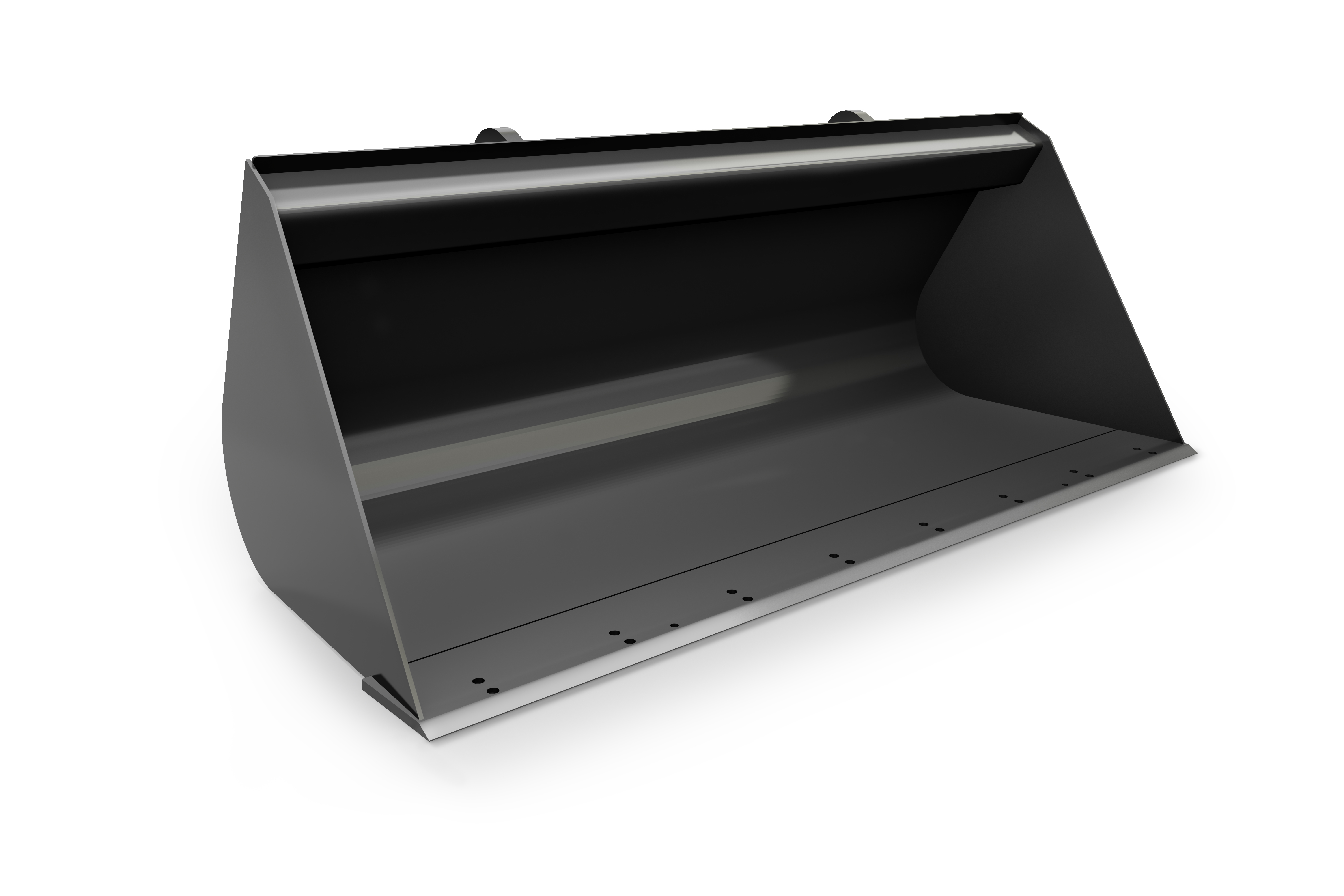 GP Shovel with Toeplate
Toeplate fitted as standard to reduce shovel wear on leading edge.
For efficient re-handling of loose materials including sand, soil and building waste.
Drilled toeplate allows bolt on toeplate or teeth to be fitted.
Designed for maximum compatibility, performance and durability.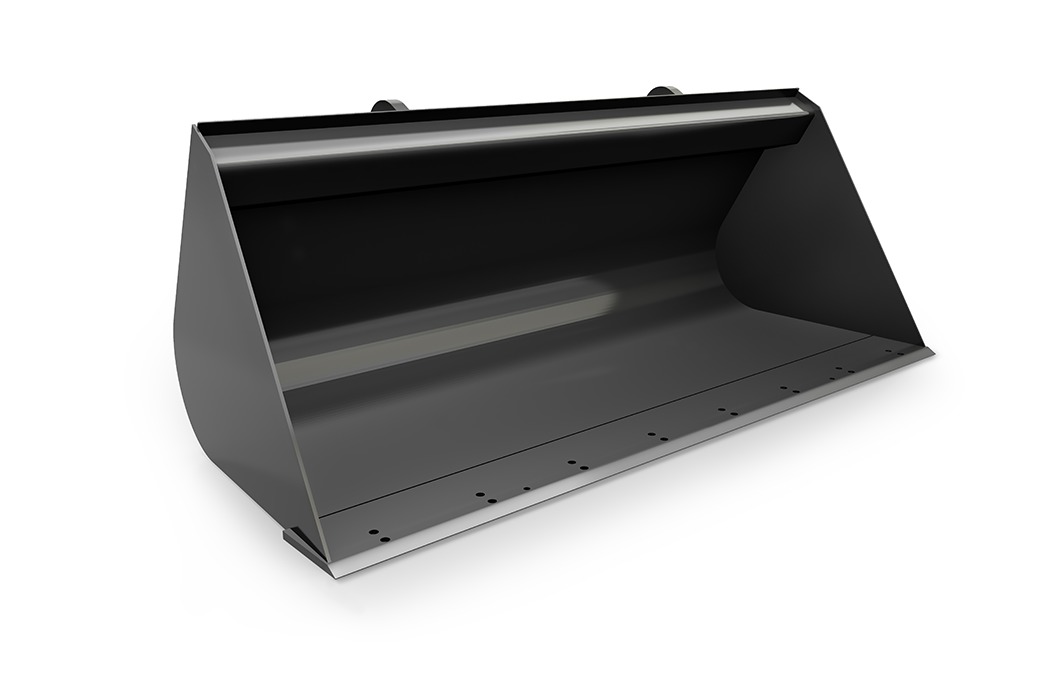 Grain / Potato Shovel
Rolled backs for easy material release.
6mm plate shell.
8mm end plates.
Round bar edges prevent damage to root crops.
Heavy duty Hardox 275 toeplate (250mm x 30mm).
Substantial Hardox 250 wearplates (125mm x 12mm).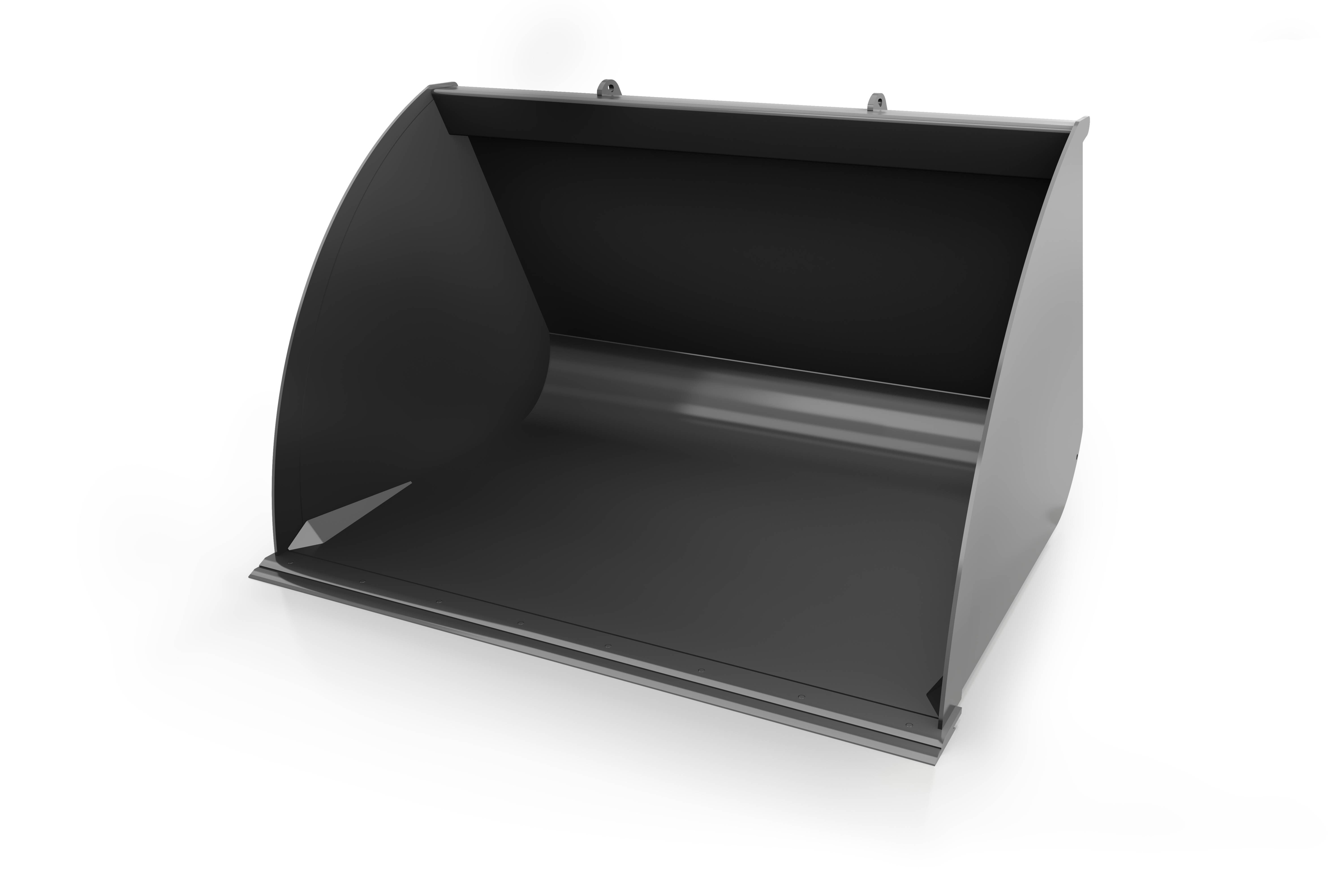 Heavy Duty Shovel
Designed and manufactured to match the machine capability in hard dig operations.
Incorporates additional strengthening to maintain durability.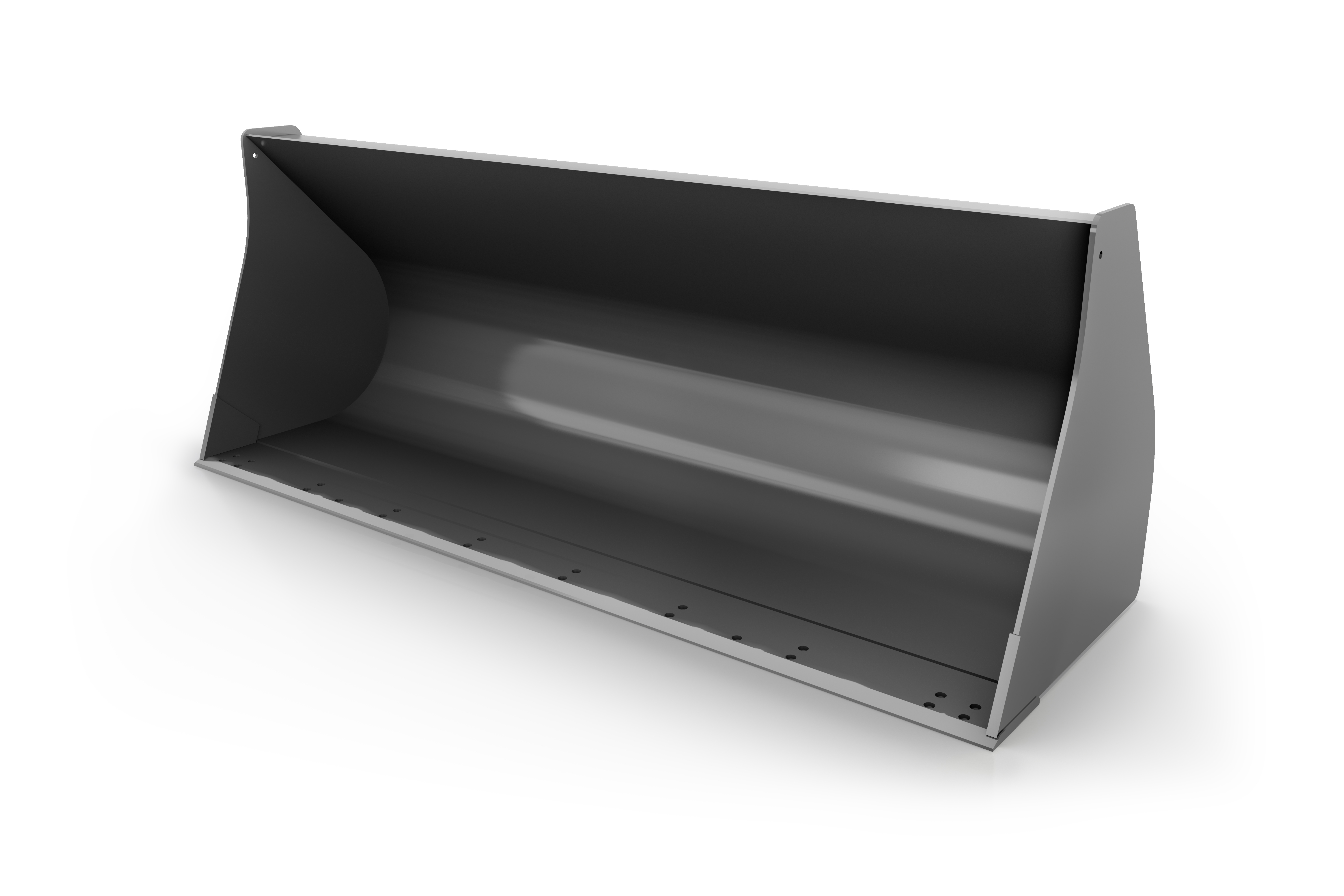 High Tip Shovel
Robust and durable design for safe and accurate loading of materials.
Designed to operate from loader auxiliary service.
Gives 1.5m increased load over height to allow high-sided vehicle loading.
A clear shell with the rams mounted in either side of the bucket allowing for an easy fill factor and discharge of material.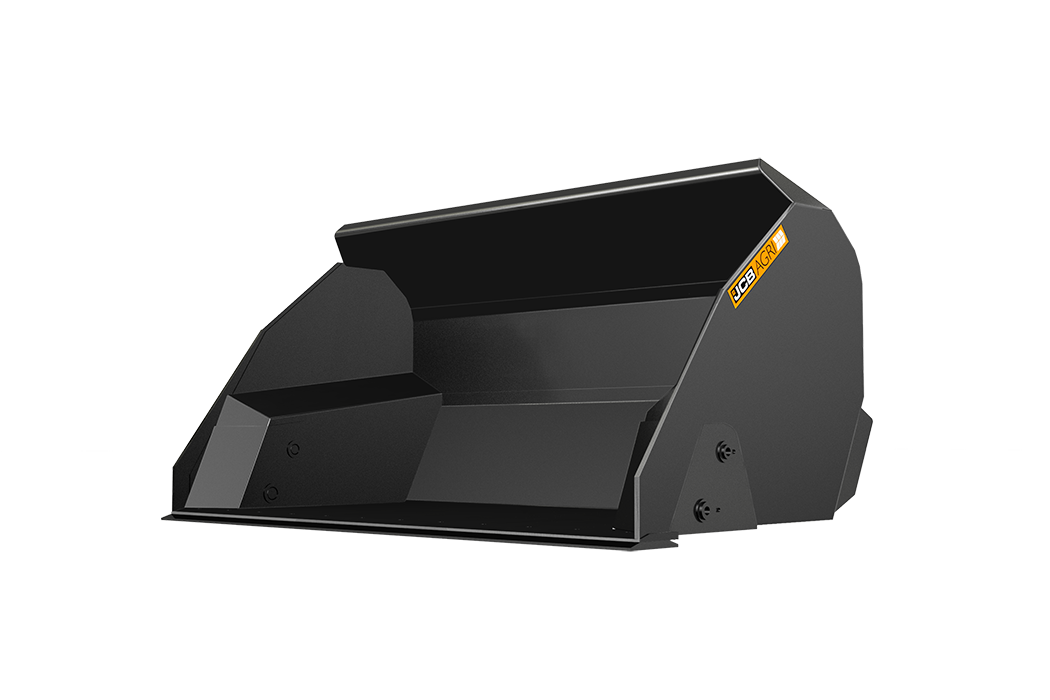 Landscape Shovel
Low back and longer bucket floor provide excellent visibility to cutting edge, while maintaining high breakout forces.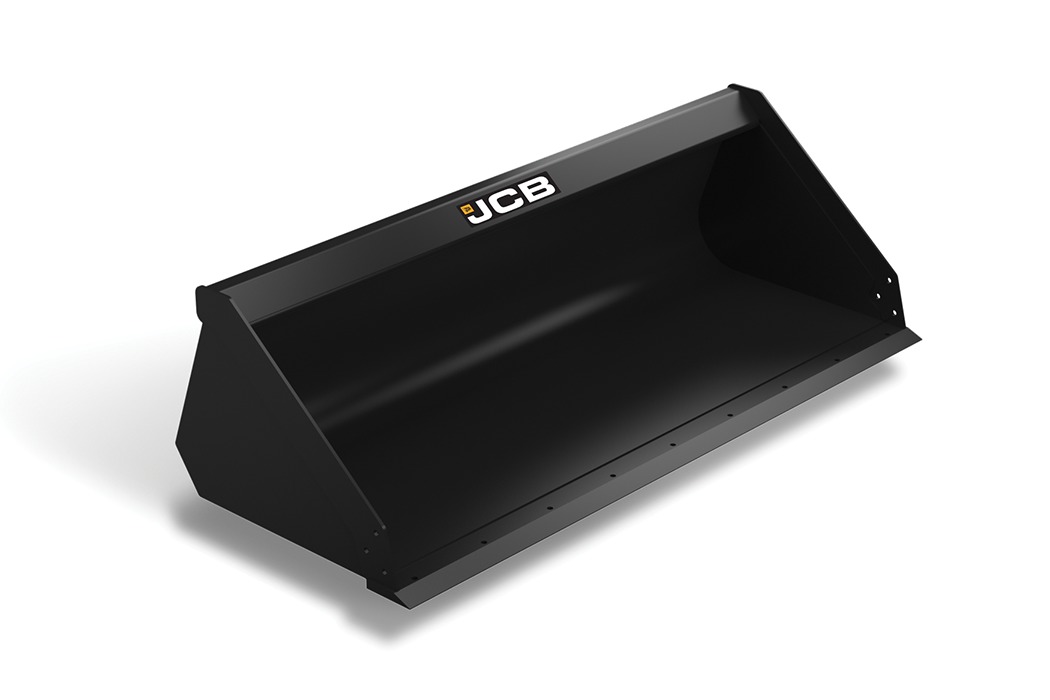 Light Duty Shovel
High capacity buckets for re-handling and transporting lightweight materials.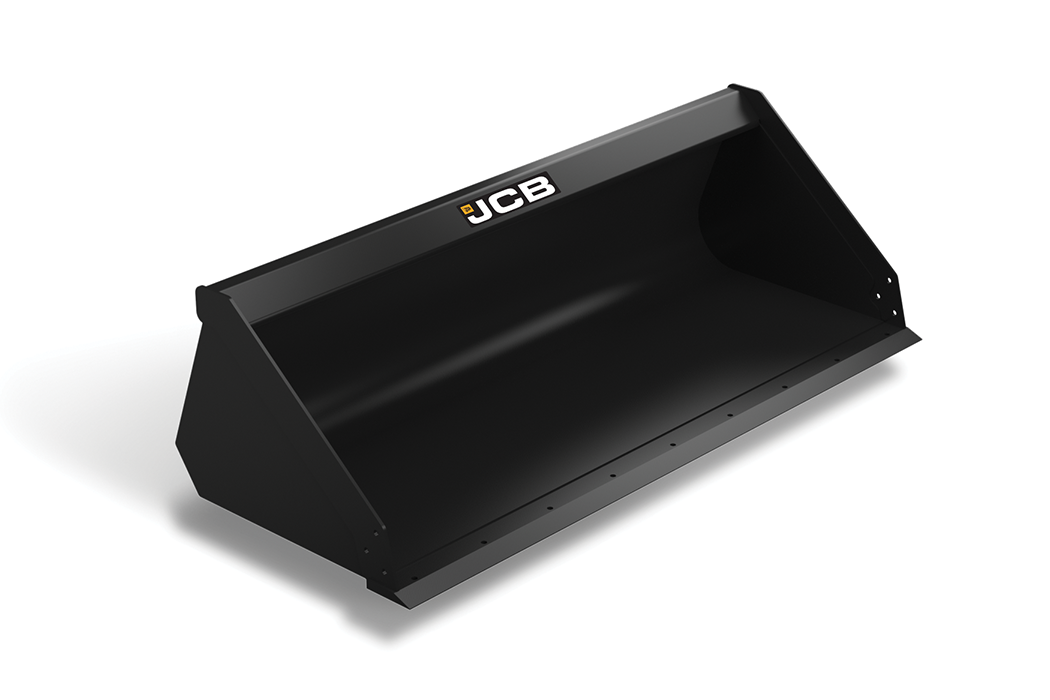 Light Materials Rehandling Shovel
Designed for re-handling any free flowing, light materials.
Specifically designed to utilise the high lift capacity and additional tear-out available from the 550-80.
Weld in toeplates provide extra rigidity, and protect the shovel shell, and allow easy replacement.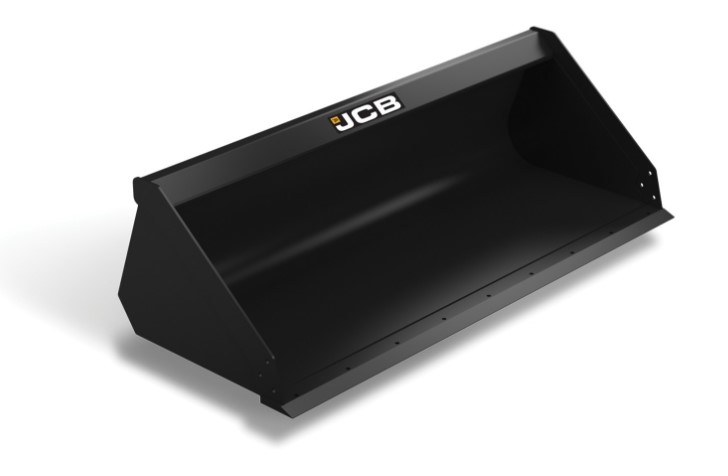 Multi Shovel
Manufactured from Domex 500, high strength steel, this new range of products offer an increased shovel capacity resulting in higher productivity than competitive models.
Wear plates are integral to the design of the shovel, not an afterthought, which means that strength is built in where needed, giving a more efficient design, resulting in lower weight, higher strength and increased capacity.
Full length wear plates on the base of multi shovel and corner supports protect your investment, extending product life.
Greasable, electroplated pivot pins resist damage from corrosive materials.
Hoses are clamped neatly out of the way of debris to reduce the chance of damage and keep your attachment working.
Top grab geometry and hydraulic ram design gives an increase of 50% in clamping power over previous models, whilst maintaining smooth and controllable action.
Top grab tines are an integral part of the grab assembly, increasing strength of the grab, lowering weight. They also feature tooth strengthening plates extending working life.
Integrated spill guard, fully welded to maintain strength, has been designed to give excellent visibility to the operator.
The grab opens to a huge 1.67m, enabling the easy handing of silage, manure, round and square bales, timber and brash.
Both in the open and shut positions, the top grab is behind the working line of the toe plate, so you can efficiently and easily clean up to walls without damage or loss of material.
Easily detachable side plates are fitted as standard, allowing you to make the greatest use of your attachment.
High grade (Boron HB500) reversible, bolt on toe plate, held securely in place with flush fitting bolts to remove the risk of damage to crops.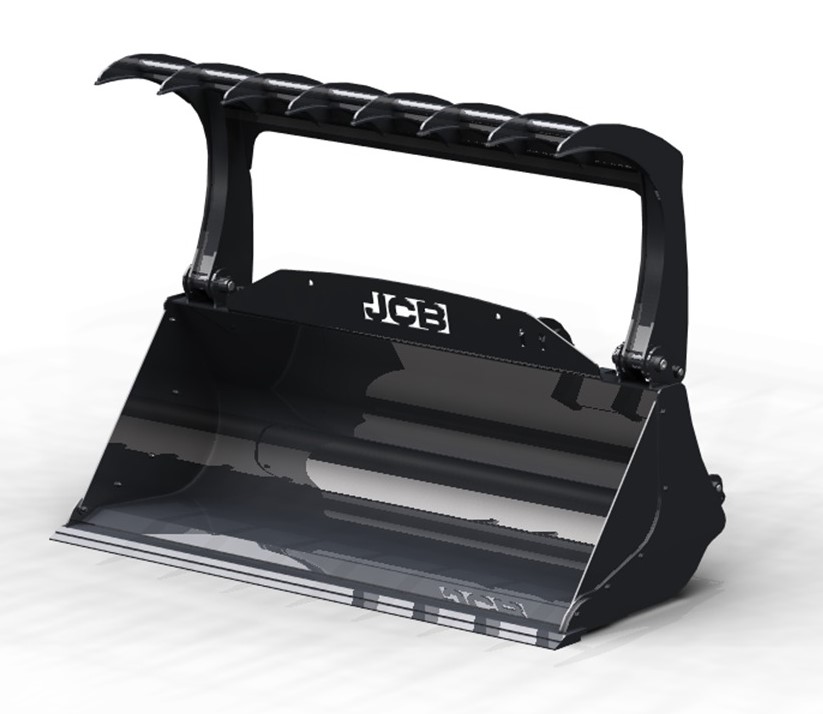 Side Tip Shovel
Designed and manufactured to match the machine capability.
Provides greater operator safety and reduced effort.
Ideally suited for working in confined areas where accurate placement of the load minimises waste.
For greater operator safety the RH or LH option enables the operator to face oncoming traffic during use.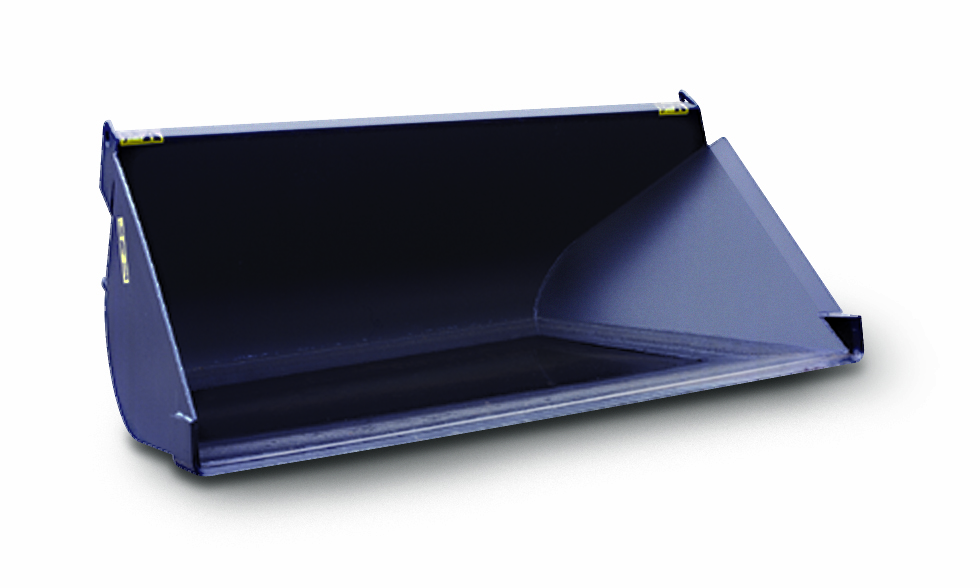 Wastemaster Shovel with Top Grab
Supplied with bolt on toeplate to prolong shovel life.
One or two piece top grab for clamping bulky, uneven loads.
Heavy duty design for working in waste environments.