JCB Finance
Spreading the cost of acquiring your JCB helps preserve working capital, the lifeblood of any business. Asset finance is a funding option available to customers acquiring new and used JCBs, and JCB Finance Ltd is our preferred supplier.
As a 'people's business' with a genuine interest in helping to meet your requirements, JCB Finance has over 50 years of experience in providing asset finance for UK construction agriculture and industry.  They have a team of Relationship Managers across the region, in touch with local needs and conditions, supported by a team at the head office who are easily accessed by phone, email or video so that you have access to the support you need, when and where you choose.
Available facilities from JCB Finance include:
HP Fixed
When ultimate ownership of the goods matter, HP fixed offers accurate budgeting and the security of fixed repayments that protect against rising interest rates.
JCB FlexiLease
An operating lease specifically designed for JCBs. Offering customers all the associated features and benefits of an Operating Lease but with one big difference – any profit over and above the investment value is yours. A kind of cash-back opportunity at the end of the lease. This can be a win-win situation for your business. You will not own the machine at the end and return conditions apply.
Read more on the finance solutions from JCB Finance and the current offers available.
The JCB Finance regional team working closely with Gunn JCB is:
Selina Vazquez-Barks – Covering  North & Part of East Shropshire, and Mid Wales
07824 058042  Selina@jcb-finance.co.uk
Karen Edwards – Covering Cheshire, Merseyside, North Wales and Isle of Man
07887 658498 Karen.Edwrds@jcb-finance.co.uk
Ian Seaman – Covering Greater and Central Manchester and Lancashire
07748 775969 Ian.Seaman@jcb-finance.co.uk
Or call 0800 150650
Mobile numbers listed above are not premium rate numbers.
---
JCB Insurance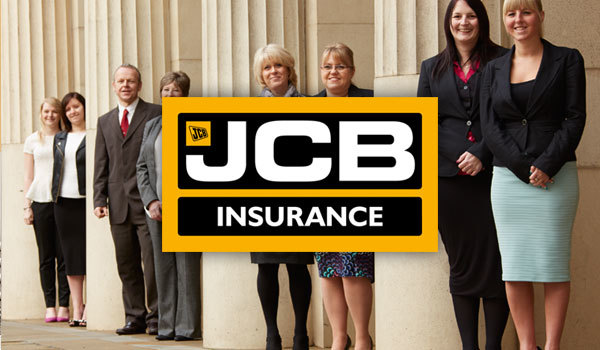 JCB Insurance Ltd, a JCB Group company, has over 30 years experience providing a full specialist insurance broking service to the Plant Hire, Groundworks, Civil Engineering, Construction and Waste and Recycling industries. This specialist focus gives JCB Insurance a greater understanding of your business and allows them to react more quickly to the dynamic and often volatile insurance industry. Their team of friendly insurance experts are highly trained to provide you with an insurance package tailored to your business at the right price. To find out more, visit the JCB Insurance website.