Rakes
Clears stones and debris to prepare the seedbed.
Auto Rake
Grooms and finishes soil in preparation for seed or sod.
Hydraulically operated hopper quickly and easily dumps collected rocks.
High speed rotating teeth break up clods of dirt and levels the soil.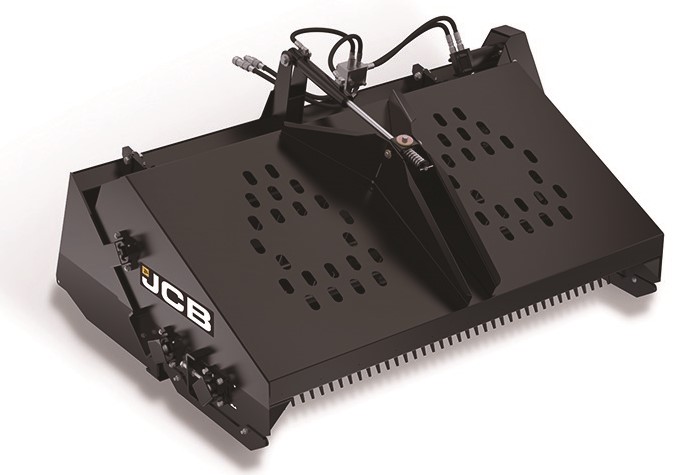 Excavator Ground Rake
JCB Attachments can now offer two ground rakes suitable for Hydradig, 6-10 tonne, Compact Excavators and 3CX, 4CX and 5CX Backhoe Loaders.
Each one is made using heavy duty 15mm Hardox tines and Brinell HB500 toe plate for the ultimate in durability and prolonged life.
Used for sorting rocks, twigs and debris in the preparation of top soil, these rakes are also useful for clearing roots, hedges, brambles and any other material in readiness for a clean, landscaped finish.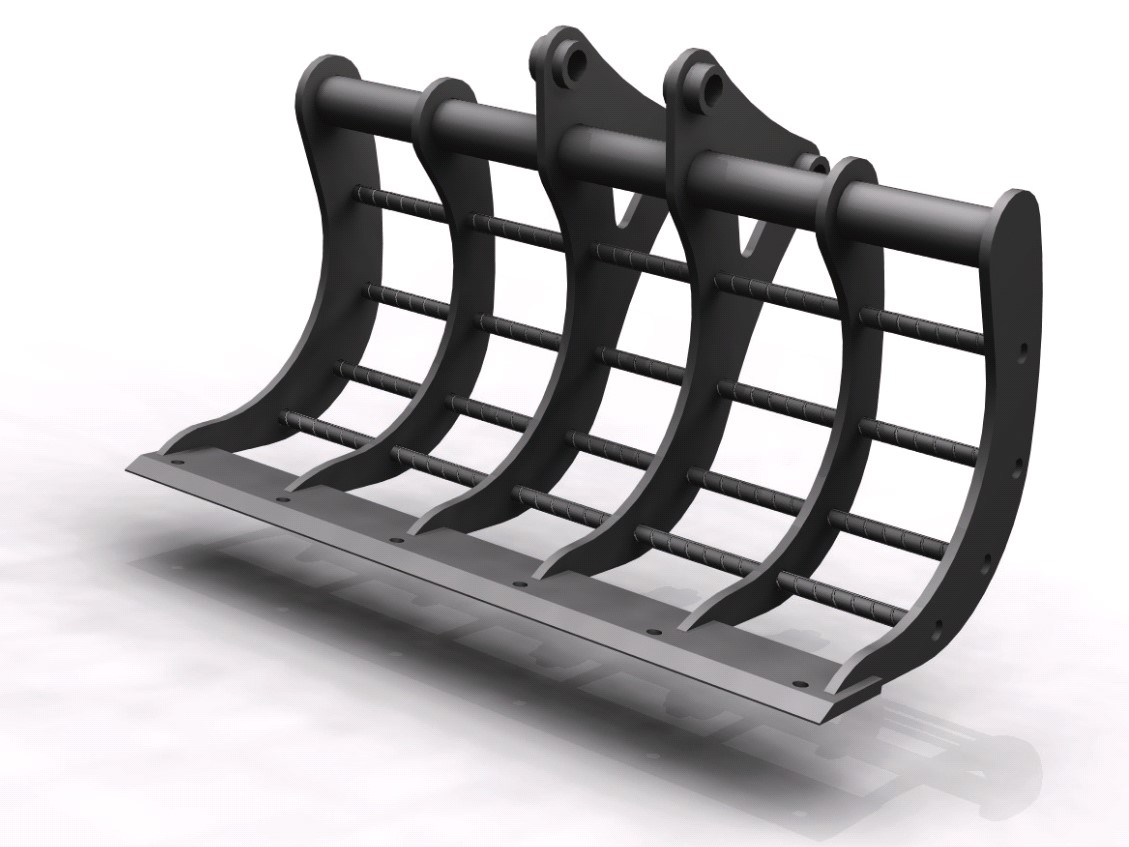 Landscape Power Rake
Purpose-designed carbide teeth provide long life and are specifically shaped to ensure best possible seedbed preparation.
Adjustable polyurethane barrier above roller allows operator to select material size left in the seedbed.
Can angle rake 20º in either direction from centre allowing material to be moved left or right.
Quick and easy to remove end plates allow the power rake to perform like a box scraper.
Dual independently adjustable wheels allows operator to adjust for skim passes for over-seeding or adjust to cut drainage grades.
Bi-directional raking capability allows quick seedbed preparation.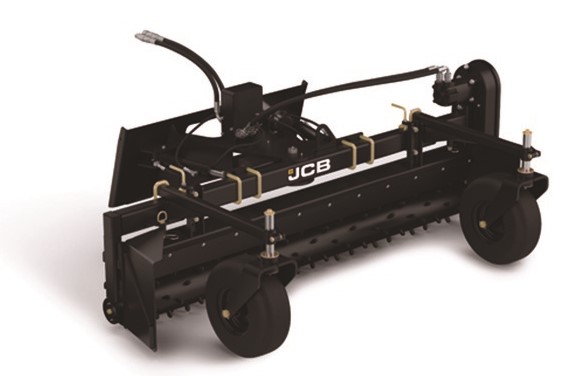 Landscape Preparator Rake
The landscape preparator rake cleans up stones and debris to prepare the soil for seeding and planting. It also levels out ridges and ruts.
Conditions the ground with scarifying action which can till the soil up to 60 mm deep.
Bi-directional drum allows operation in forward or reverse for increased productivity.